The Sensor Evaluation Kit, SEK001, provides an easier way to demonstrate and evaluate Honeywell's TruStability RSC Series, and the digital output versions (I2C or SPI) of the HSC Series and SSC Series Board Mount Pressure Sensors. The kit interfaces a selected sensor to an Arduino™ Uno Rev3 Microcontroller Board. Honeywell software, which is providedfree and is downloadable at http://sensing.honeywell.com/ sensors/evaluation-kit, controls the Arduino Uno Rev3 to take readings from the sensor. Sensor measurements are displayed on the user's PC and can be recorded to a .csv file for further analysis. In addition to being mounted directly on the SEK001, the sensor may also be remotely connected to the SEK001 via wire leads, allowing the sensor to be tested in adverse environments, or in a prototype product for proof of concept testing.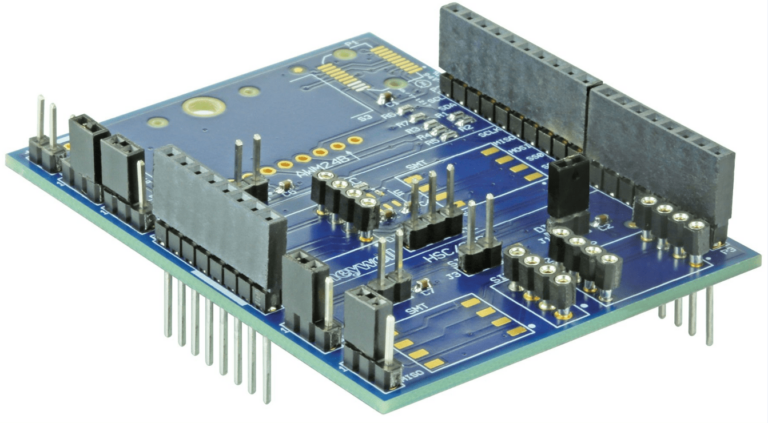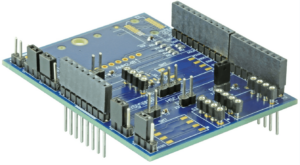 VALUE TO CUSTOMERS
Quicker, easier TruStability pressure sensor evaluation: The SEK001 and associated Honeywell software simplify sensor evaluation and demonstration by eliminating the need for
the customer to develop any code before seeing sensor measurements.
Remote mounting: In addition to being mounted on the SEK001, the sensor may also be mounted remotely if, for example, it is to be mounted in an oven for testing or in a prototype product for proof-of-concept testing of the customer's end product.
Cost-effective: Provides a cost-effective way learn about the capabilities of our sensors so customers can make better informed component decisions faster. Customers are then able to perform a thorough evaluation of the sensor without needing to develop additional code.
Expedites development: As the SEK001 allows customers to test their product, this helps customers to expedite their development process.
FEATURES
The SEK001 has sockets to receive TruStability HSC, SSC Series pressure sensors with I2C or SPI digital output, as well as the new TruStability RSC Series high resolution pressure sensors. The board is then plugged in as a shield board to the user-provided Arduino Uno Rev3 board. (All sensors are sold separately. Only one sensor may be evaluated at a time.)
Five jumpers for an HSC Series or SSC Series, I2C output, 5 Vdc pressure sensor are preconfigured on the board.
Uses an industry standard Arduino platform
Sensor Evaluation Boards for other Honeywell sensors are under development
POTENTIAL APPLICATIONS
Sensor demonstration
Sensor testing and evaluation
Proof-of-concept testing
For more information click here: https://sensing.honeywell.com/sensors/evaluation-kit
Honeywell's Sensing and IoT business, part of Honeywell Safety and Productivity Solutions, helps original equipment manufacturers enhance the precision, repeatability and durability of their products with custom-engineered sensors, switches and machine safeguarding. Honeywell offers more than 50,000 solutions that are featured in products ranging from breathing machines and airplanes to oil rigs and construction equipment.
Honeywell Safety and Productivity Solutions (SPS) provides products, software and connected solutions that improve productivity, workplace safety and asset performance for our customers across the globe. We deliver on this promise through industry-leading mobile devices, software, cloud technology and automation solutions, the broadest range of personal protective equipment and gas detection technology, and custom-engineered sensors, switches and controls. We also manufacture and sell a broad portfolio of footwear for work, play and outdoor activities, including XtraTuf™ and Muck Boot™ brand footwear.
Honeywell (www.honeywell.com) is a Fortune 100 software-industrial company that delivers industry specific solutions that include aerospace and automotive products and services; control technologies for buildings, homes, and industry; and performance materials globally.  Our technologies help everything from aircraft, cars, homes and buildings, manufacturing plants, supply chains, and workers become more connected to make our world smarter, safer, and more sustainable.  For more news and information on Honeywell, please visit www.honeywell.com/newsroom.