The MPR Series is a very small piezoresistive silicon pressure sensor offering a digital output for reading pressure over the full-scale pressure span and temperature range. It is calibrated and compensated over specific temperatuere ranges for sensor offset, sensitivity, temperature effects and non-linearity using an on-board Application Specific Integrated Circuit (ASIC).
This product is designed to meet the requirements of higher volume (250,000+ units/year) medical (consumer and non-consumer) devices and commercial appliance applications.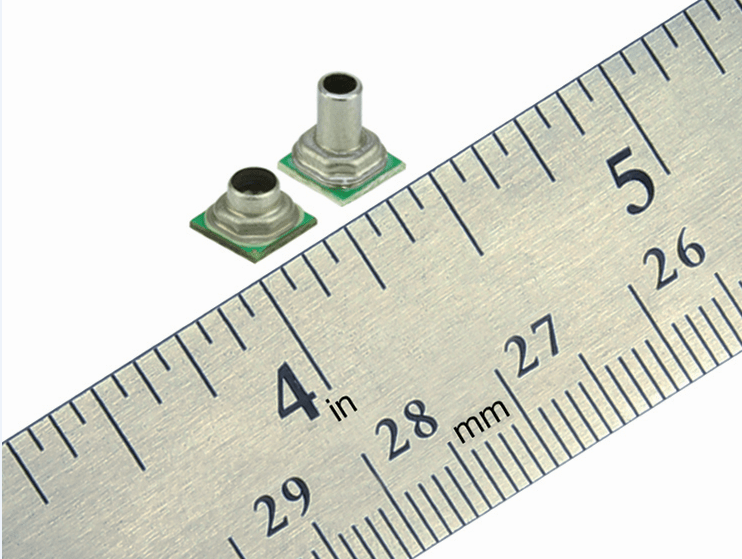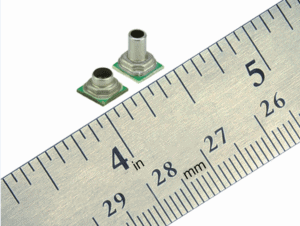 Value to Customers
The MPR Series' very small form factor enables portability by addressing weight, size and space restrictions. It occupies less area on the PCB and its plug and play feature enables ease of implementation and system level connectivity. The MPR Series enhances performance through reduced conversion requirements and a direct interface to microprocessors. It meets IPC/JEDEC J-STD-020D.1 Moisture Sensitivity Level 1 requirements. The MPR Series is energy efficient by reducing system power requirements and enables extended battery life.
Differentiation
The MPR Series has a digital output and comes fully calibrated, compensated and amplified. Its application-specific design addresses various application needs and challenges. It provides true performance over compensated temperature range, which minimizes the need to test and calibrate every sensor, thereby potentially reducing manufacturing cost, improving sensor accuracy, and offers ease of sensor interchangeability due to minimal part-to-part variation.
Key Features
5 mm x 5 mm [0.20 in x 0.20 in] package footprint
Calibrated and compensated
±40 mbar to ±2.5 bar | ±4 kPa to ±250 kPa | ±0.6 psi to ±30 psi
24-bit digital I2C or SPI-compatible output
IoT (Internet of Things) ready interface
Low power consumption (<10 mW typ.), energy efficient
Stainless steel pressure port
Medical and food grade gel options
Compatible with a variety of liquid media
Absolute and gage pressure types
Total Error Band after customer auto-zero: As low as ±1.5 %FSS
Compensated temperature range: 0ºC to 50ºC [32ºF to 122ºF]
REACH and RoHS compliant
Meets IPC/JEDEC J-STD-020D.1 Moisture Sensitivity Level 1
Potential Applications
Medical
Blood pressure monitoring (invasive and non-invasive)
Negative-pressure wound therapy
Breast pumps
Mobile oxygen concentrators
CPAP water tanks
Consumer
Coffee machines
Humidifiers
Air beds
Washing Machines
Dishwashers
Industrial
Air braking systems
Gas and water meters
For more information: https://sensing.honeywell.com/micropressure-mpr-series