A flexible platform for building signal chains
With two clicks and without hardware configuration to the prototype
Build and test entire signal chains quickly with simple means: is that possible? Find out in the webinar how the click-board ecosystem supports you and how you can implement your ideas with just two clicks and without any hardware configuration.

Electronics designers constantly have to strike a balancing act to deliver projects on time and on budget while ensuring that all system-level requirements are met. Modular development platforms for building prototypes offer the necessary flexibility. This enables feasibility studies to be carried out at an early stage of development.
The more extensive the ecosystem of such a platform, the faster engineers can build a complete signal chain that is ideally tailored to the requirements of their application, especially since they can add additional functions without hardware configuration.
In the webinar you will find out
everything you need to know about the click-board concept for the quick and easy construction of prototypes,
how an extensive range of click boards for various technologies accelerates your development, and
how a kit consisting of hardware, firmware and SDK enables easy commissioning and testing.
Moderator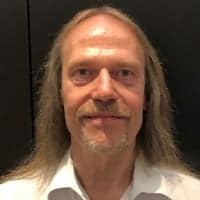 Joachim Baumm
Field Application Engineer
SEMITRON